Customers commit to True North as their Trusted ITSM provider
Years of Asset & Service Management Experience
Specialists use systems supplied to their companies by True North
IT Assets in our client's estates are managed with our solutions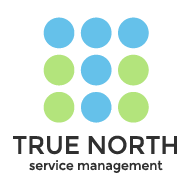 A partner you can trust
Customer service is at the forefront of True North's approach to business.
When combined with over 20 years of industry experience,
we believe this is unrivalled when it comes to the products we sell, support and service.
Introducing True North…
Our mantra is Guiding you in the right direction! We all need a support network and your business is no different. When it comes to a business need, and you will have many of them, then it makes sense to partner with a specialist company. We know what we're good at. True North is your orienting point – your fixed point in this ever-spinning world.