4me
The Complete Service Management Platform
PRODUCT DESCRIPTION
4me is the digital ticket management solution to manage your requests and articles. Each department/function has their own workspace to manage their tasks and your end users simply go to one single place. No bouncing here, there and everywhere!
4me® combines ITSM with ESM and SIAM capabilities, enabling all internal departments, such as IT, HR, and Facilities, as well as external managed service providers, to work seamlessly with each other. At the same time, 4me provides complete visibility and control of service cost and quality.
Contact Us
Globally used in over 50 countries
employees are serviced with 4me
of 4me users are non IT functions
Customers worldwide use 4me
BUSINESS CHALLENGE
The never ending challenge lies with businesses "doing more with less". A tired cliché where businesses continue to grow, merge and look to standardise is a simple, seamless way whilst reducing costs.
Common challenges include:
• A single go to place for end users (customers) to seek help and submit requests
• A one size fits all or too complex request form to complete, resulting in unnecessary noise and poor data quality, which in turn results in a loss of confidence in the solution and poor use
• Ease of use to maintain these request forms and knowledge articles to ensure a rich customer experience for the end user (customer)
• A cost effective way of licensing agents/specialists/clerks/technicians especially with services that spike and require temporary staff to manage the service.
4me SOLUTION
The 4me Service Management Platform is a cloud based solution meaning that your subscription covers you for everything you need to deliver a service and manage the requests from your end users (customers). It takes the pain of maintaining away from the IT team (yes we manage the servers/development/upgrades etcetera). All you need is an internet connection and a web browser (or app on your mobile device).
As a monthly credit based subscription, you can ramp up or down with your staff requirements, thus only paying for what you use on a monthly basis (no expensive tie-ins).
To add additional departments/business functions to 4me thereafter is a very simple process. We just need to know the services you deliver to your end users. Request forms to populate the right data and knowledge articles are then loaded into 4me and bingo, that department has it's own private area to work in, whilst the end user still only has to go to one place to submit requests and access knowledge.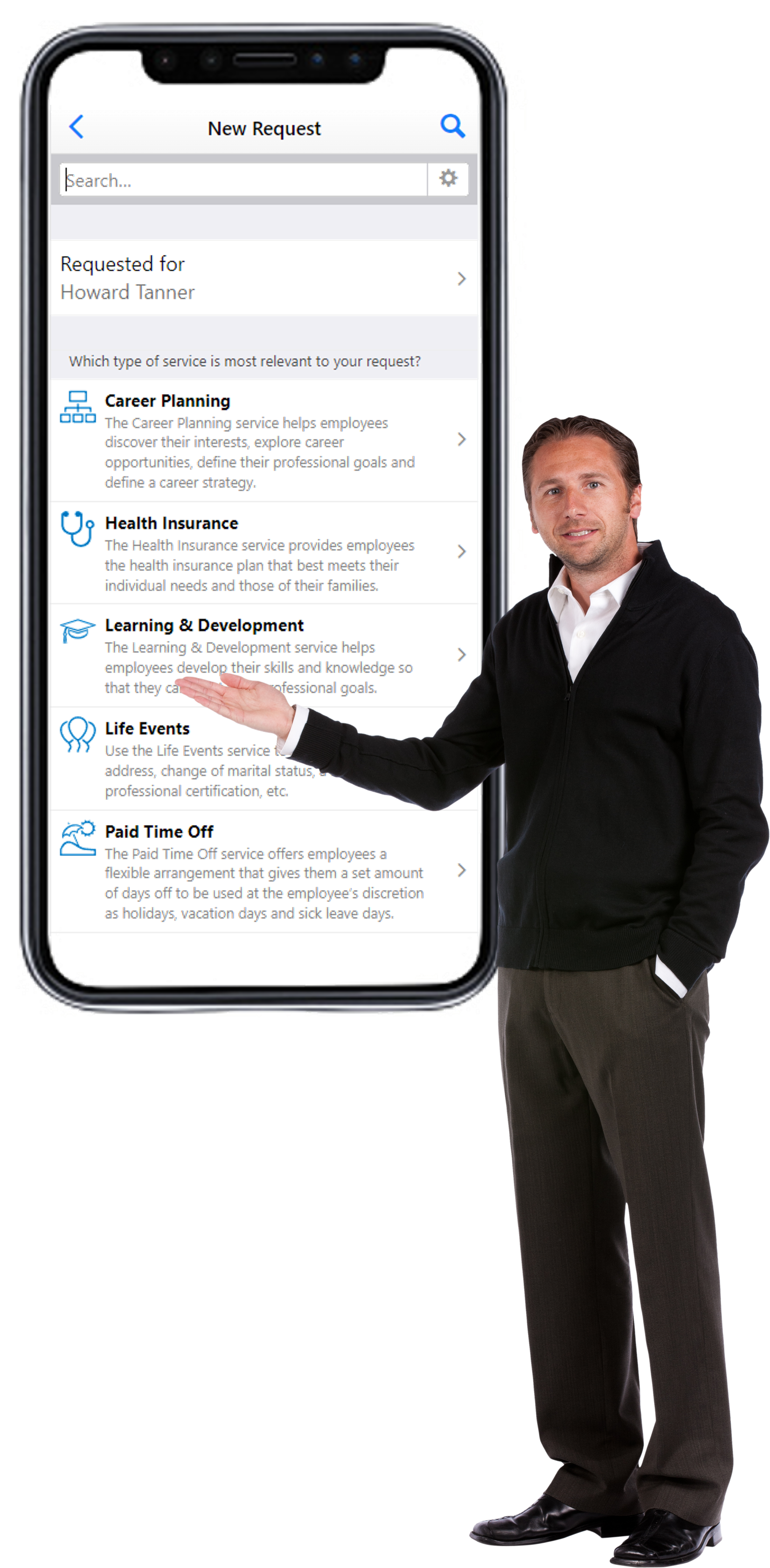 KEY FEATURES

Too many to list but everything you would expect out of a ITSM/ESM/Helpdesk/ServiceDesk/Ticketing/Case Management (whatever terminology you use) and more.
To name a few:
• Incident Management, Request Fulfilment and Knowledge Management
• Problem, Change and Release Management
• Project and Portfolio Management
• SLA, Financial and Risk Management
• Contract, Reservation and Asset Management
• Service Catalogue and CMDB
• Dashboards, Reporting and Analytics
KEY BENEFITS
• Customer Centric Subscription Model (You pay for what you use)
• A single self service portal for your end users (customers) to go to (you can have multiple if you want and makes sense for your needs)
• Quickly onboard departments to provide their services to the customers (their own work space to manage tasks)
• Built-in processes based on Best Practice enables you to get up and running quicker (all you need to do is define your services, create associate request forms and knowlege articles)
• The ability to define workflow and automation rules, if you need a bit more complex to the process
Lots of features and benefits. However, the best way to understand what is beneficial and what is of value to you and your business,  is to give us a call or drop us a line. Let us understand what you need.