4me: The Complete Service Management Platform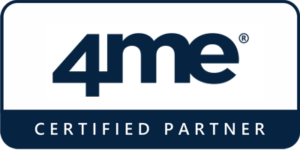 4me
4me was founded in 2010 by Cor Winkler Prins (CEO), Laurens Pit (CTO) and Mathijs Sterk (Chief Software Architect) after they realized that large enterprises were already spending a large percentage of their IT budget on external providers.  That realization, combined with the progress of cloud computing and the gradual acceptance of enterprise SaaS applications, signaled a clear need for a new enterprise-class service management solutions with a completely different architecture.  This architecture should allow enterprises and their providers to work together seamlessly and securely, without the need for costly integrations.  And this new service management solution should give enterprises and their providers real-time insight into the quality of service that is being delivered.
The new service management solution became 4me.  It was initially released in 2012 and has since grown to support not just the core ITIL processes and SIAM, but also KCS-based knowledge management, time tracking, as well as Earned Value Management (EVM) for project and portfolio management.  Today, over 1 million enterprise employees already rely on 4me's Self Service capabilities when they need help from one of their organization's support domains like HR, IT, Purchasing or Facilities Management.
The founders of 4me previously made exits with service management solutions to HP, BMC Software and ServiceNow.
4me, Inc. is based in Palo Alto, California.
Read More