BMC FootPrints Service Core
Deliver automated end-to-end services with a powerful tool that is easy to install, use, and support
PRODUCT DESCRIPTION
BMC FootPrints is easy to install, use, and integrate with other systems. Empower business users to solve common issues through self-service or provide an easy way to initiate service delivery. Administrators can quickly create personalized working experiences that increase productivity by configuring end-to-end business services for IT and beyond.
Contact Us
BUSINESS CHALLENGE
IT organizations are under unprecedented pressure to deliver business and IT services quickly, securely, and cost-effectively—with limited resources. Adding complexity, many IT organizations struggle with a manual, decentralized, ad-hoc approach to securely managing processes, business services, and assets. This results in resource-intensive, redundant, and inconsistent process execution that not only fails to meet user expectations, but may also introduce security vulnerabilities and make poor use of IT resources.
BMC SOLUTION
By increasing visibility and automating workflows, BMC FootPrints gives IT organizations the control necessary to continuously improve service delivery and manage IT assets while driving efficiencies, controlling costs, maintaining compliance, and reducing IT vulnerability and financial risk.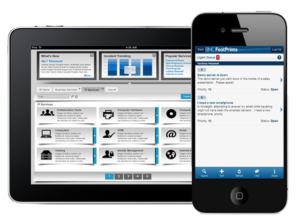 DIGITAL ACCELERATORS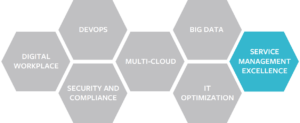 KEY FEATURES
Automated workflow – Easily initiate, route, and manage incidents and services
Effortless administration – Drag and drop tools require no programming
Track compliance – Visual reporting tool enables instant insight
Usability – Included mobile capabilities and easy-to-use interface
Powerful integrations – Integrate with authentication, email, and external data sources
Optional client management – Deliver to endpoints faster via simple integration with BMC Client Management
KEY BENEFITS
6x faster implementations, compared to industry standard
Lower overall cost – Less hardware and administration lower cost of ownership
Increased productivity – Automation and ease of use simplify routine tasks
Empowered workforce – Set up IT, HR, Facilities, Customer Support, and more in minutes
Painless upgrades – In-place upgrades never modify configurations and take only minutes to run
•BMC FootPrints is easily personalized for IT organizations, business users, and administrators, providing the most relevant data for enhanced productivity.
PRODUCT DETAILS
BMC FootPrints Service Core improves user satisfaction and increases productivity to help IT departments deliver more value to businesses.
Increase uptime and compliance by instantly monitoring key metrics, including adherence to SLAs.
Easily and quickly automate processes, solve issues, and communicate with the business by using tools like the drag-and-drop visual workflow builder, impact analysis, and real-time report building.
Access BMC FootPrints where and when needed on any device. View assignments and update records from mobile devices. Improve agent productivity.
Is an ITIL verified Service Management Platform to consolidate your business requests and ticketing requirements. Tailor FootPrints to meet the demands of the business, whether IT, Human Resources, Facilities or any other business function that needs to manage their requests.